My name is Reginald Bolding and I'm running for Arizona Secretary of State.
---
Reginald Bolding's single mother worked two jobs to put food on the table for her sons. The sacrifices she made showed Reginald what hard work and perseverance looked like.
Bolding, inspired by his mom, defied the odds to become a first generation college graduate, Special Education math teacher, civic engagement champion and now is the House Democratic Leader in the Arizona House of Representatives.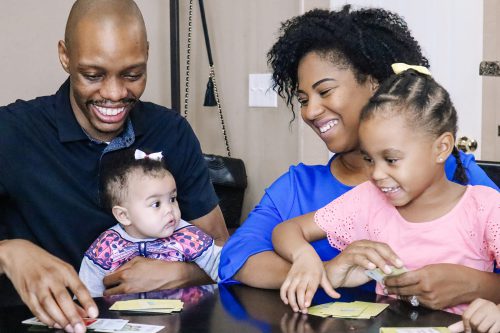 Reginald has dedicated his time in the state legislature to building diverse, non-partisan and bipartisan coalitions to fight for Arizona residents who are too often overlooked. Bolding led the advocacy charge and fought against egregious voter suppression legislation. He's also spearheaded efforts to help police better serve and protect all Arizonans while being held accountable.
A chance encounter with future President Barack Obama inspired Reginald to get involved in politics and service, becoming an organizer during the Obama campaign. His commitment to service continued with becoming a Special Education math teacher in one of Arizona's most underserved neighborhoods. Bolding understands firsthand the obstacles and barriers faced by youth and families in these communities.
In addition to serving as the House Democratic Leader, Reginald is the founder of the largest Black-led voting rights and community engagement organizations in the state. They are responsible for registering over 50,000 qualified people to vote, providing opportunities for thousands of young people to engage in politics, and helping deliver real changes for hardworking Arizonans and their families.
Endorsements
---
Elected Officials & Civic Leaders
Arizona Corporation Commissioner Anna Tovar  
Senate Democratic Leader Rebecca Rios 
Senate Assistant Democratic Leader  Lupe Contreas 
Senate Democratic Co-Whip Martin Quezada 
Senate Democratic Co-Whip Victoria Steele
State Senator Rosana Gabaldon
State Senator Stephanie Stahl
House Democratic Whip Domingo DeGrazia
State Representative Jasmine Blackwater-Nguyen
State Representative Melody Hernandez
State Representative Myron Tsosie
State Representative Robert Meza
State Representative Richard Andrade 
State Representative Alma Hernandez
State Representative Andres Cano
State Representative César Chavez
State Representative Morgan Abraham
State Representative Chris Mattis 
Pima County Supervisor Rex Scott
Coconino County Treasurer Sarah Benatar
Former Congressman Ron Barber
Tucson Mayor Regina Romero 
Tempe Mayor Corey D. Wood
Flagstaff Mayor Paul Deasy 
El Mirage Mayor Alexis Hermosillo 
Guadalupe Mayor  Valerie Molina
Tempe Vice Mayor Randy Keating
Tucson Vice Mayor Lane Santa Cruz
Phoenix Council Member District 8 Carlos Garcia
Phoenix Council Member District 5 Betty Guadardo
Chandler City Council Member O.D. Harris
Avondale City Council Member Bryan Kilgore
Maricopa County City Council Henry Wade
Former House Democratic Leader John Loredo
Former State Senator Jamescita Peshlakai
Former State Representative Diego Rodriguez
Former State Representative Cloves Campbell 
Former Mayor of South Tucson Akanni Oyegbola 
Former Mayor of Flagstaff Coral Evans 
First Latina elected to Phoenix City Council Mary Rose Wilcox
Somali Association of Arizona Muktar Sheikh
School Board Member Devin Del Palacio
School Board Member Stanford Prescott
Advocacy Groups & Organized Labor
Arizona Education Association
Chispa AZ
The Collective PAC
League of Conservation Voters (LCV)
Living United for Change in Arizona (LUCHA)
Mi Familia Vota (MFV)
Moms Demand Action
MoveOn
National Organization of Women (NOW) Arizona PAC
Our Voice Our Vote Arizona PAC
Planned Parenthood Advocates Of Arizona (PPAA)
Renew US
United Food and Commercial Workers Local 99
Unite Here Local 11
Way to Lead PAC
AZ Working Families